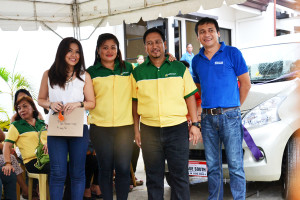 NEXUS Real Estate Corp., one of the emerging players in the local real estate industry, has once again acknowledged its business partners and agents last July 19 with an awarding of vehicle incentives to their top broker and seller for the first half of 2014.
Awarded as top broker was Rose Flaminia of Flaminia Realty, who was given a brand new Toyota Innova and Mally Orge also of Flaminia Realty as top seller, who was given a brand new Toyota Avanza.
The awarding was done during a weekend Open House activity at Kamalaya Dos Subdivision, one of the premier housing projects of Nexus in Tunghaan, Minglanilla.
As a positive proof of Flaminia Realty's dedication to push the development projects of Nexus, a total of 10 duplex units (Nava house model) and single detached two-storey units (Sangai and Nui house models) were reserved during the two-day affair.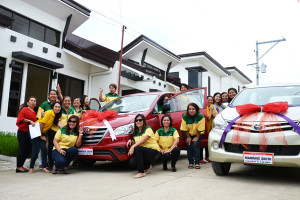 Nexus for its part will continue to give its all-out support to partners such as Flaminia Realty and other brokers who are willing to aggressively market and sell Nexus projects.
As the year 2014 continues to unfold, Nexus will continue to roll out more exciting incentives including international trips, cash and vehicle incentives, gadgets and cellphones and even higher than average commission rates.
Indeed, bigger and better things are in store with Nexus – a dynamic real estate developer making its mark as the Cebuanos' partner in fulfilling their dreams of having their own homes.
http://archive.sunstar.com.ph/cebu/lifestyle/2014/07/27/nexus-real-estate-corp-awards-top-performing-broker-and-seller-356245