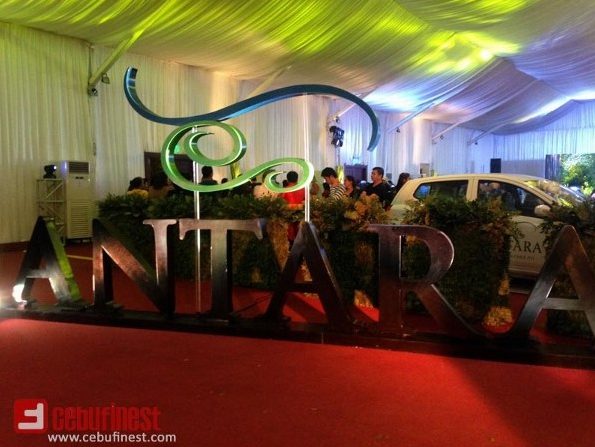 Nexus Real Estate Corporation held their Superhero Themed annual sales kick-off party at the Oakridge Pavilion last January 28, 2016. It was hosted by Filipino-Indian Radio DJ, Sam Gogna, or better known as Sam Y.G.
The program started with a video showing the highlights of the company's success in 2015. Nexus Real Estate Corporation CEO, Shanna Lopez gave her opening remarks, recollecting the best of year 2015 and formally introduced their leading project – the Antara Lifestyle.
Antara is a rebrand of the former project's name, Amandari. Antara is an iconic multi-tower mixed-use development designed by one of the country's top architectural firms. The company aims to combine real estate and tourism, providing homeowners a lavish lifestyle with modern Balinese style.
Antara sits on a 2.9 hectare situated on the hills of Lawaan III, Talisay City. This project intends to provide homeowners a relaxing escape from the city without traveling too far.
Antara will offer great amenities including an adventure park, a Zipline, a yoga and meditation pavilion, a jogging trail, wall climbing, golf course, hanging bridge, outdoor paintball arena among other exciting recreational activities.
The event was attended by several realty firms such as Leuterio Realty & Brokerage, Land Asia Realty & Development Corporation, Shine Jill Realty, Flaminia Realty, and many more.
The program continued with fun games and special production numbers. The company also held a Nexus Got Talent Show where participating realty firms performed a song/dance presentation as well as answering tricky questions in the Question and Answer portion.
Exciting raffle prizes were also given away such as a GoPro, an Android phone, rice cooker, printer, and an all-expense paid trip to Bali, Indonesia, and many more!
By the end of the program, Nexus Real Estate Corporation has again proven their support to their partners by awarding their top performing broker and seller with cash and vehicle incentives.
Without a doubt, greater things are in store with Nexus in the coming years, helping Cebuanos fulfill their dreams of having a home.
From:  http://cebufinest.com/nexus-real-estate-corporation-launches-antara-kick-off-party/
BY: JOHANNA MARIE FREJOLES